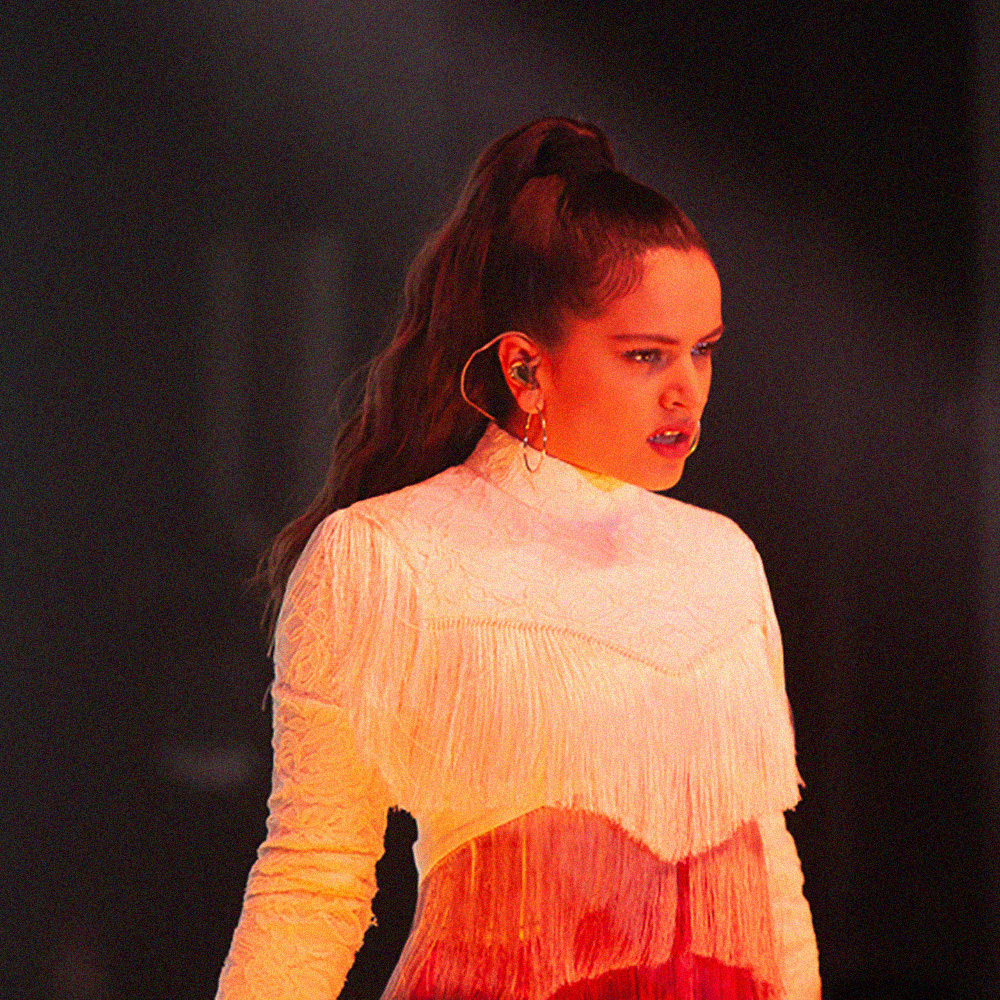 Rosalía
Creative cross-pollination

During Miami Art Week 2018, Rosalía, the stylish two-time Latin Grammy Winner cantaora will be performing live at the Faena Theater on December 5th.

Flamenco speaks the history of Spain through verses of passionate lamentations that explore topics of love and heartbreak, folk and family, tradition and craft. It stands as the country's hymn, an evolving fable with enough cultural importance to make it widely recognizable, an oral account that summarizes centuries of experiences through mystical guitar riffs, frantic clapping and hectic foot stomping—a rhythmic pounding of the land it represents. As traditional as they may be, the polka dot dresses and gypsy-like musicians the genre is usually associated with are making room for a new kind of performer; one who honors the rituals but is ready to shake-up the conventions, delivering a fresh message to a new audience.

Such is the quest of Rosalía, a 25-year-old musician and actress who's revamped Flamenco, mixing it with modern beats and breakthrough choreographies, serving it to a digital crowd looking for unorthodox sounds. Despite her young age, her presence on stage is reminiscent of Almodovar's muses, a characteristic recognized by the director himself and several other creators, including El Guincho, J Balvin and Pharrell Williams, musicians she's collaborated with. The music academy has recognized her style too; Rosalía was recently nominated to five Latin Grammy awards for her album 'El Mal Querer' and the song 'Malamente'.