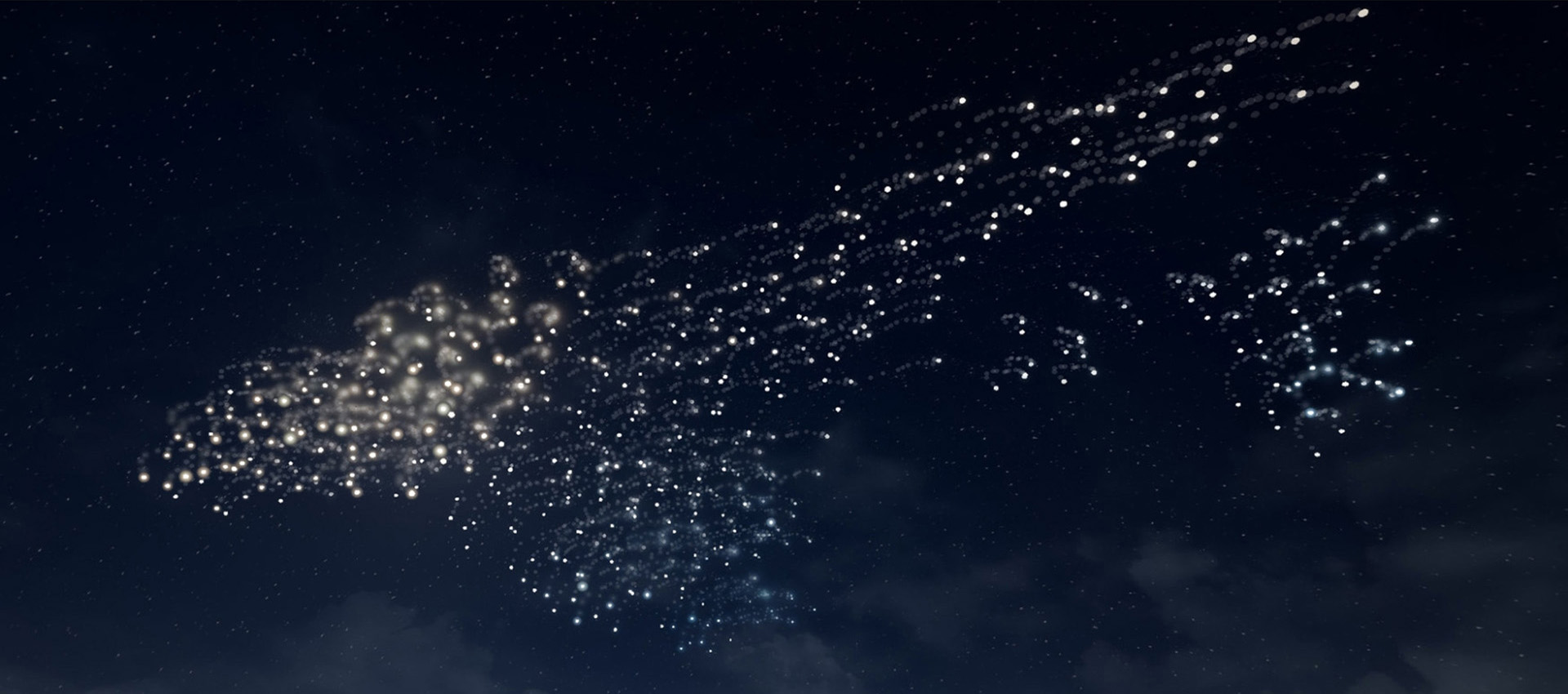 DRIFT
Franchise Freedom

Miami Art Week
2017


An autonomous flying swarm of 300 drones, Franchise Freedom, supported by Faena Art, in partnership with BMW and Pace Gallery, exposes the tension between individual freedom and safety by numbers. The sacrifice made by the individual subjecting to the group gives the illusion of freedom, creating a never-ending cycle. The piece is inspired by the starlings that take over the skies of Rome towards the end of autumn.


Franchise Freedom mimics the birds' behavior, roosting together in massive flocks and flying through the sky in large swarms to create breathtaking aerial displays through a seemingly rehearsed but natural cohesion of movement.
This performative piece marks the first time that a natural phenomenon will be imitated by machines working with decentralized algorithms at this scale.

"Everything can be simulated in animation and virtual reality, but we think there is an importance in creating real experiences that you can feel and see with your own eyes in the real world, not only through a screen"
Lonneke Gordijn, DRIFT